How to supply your meter reading for a Ricoh MP C4501 or C5501
Copycare will require your meter reading from time to time in order to be able to bill you, this is how you can provide us with the details from your Ricoh MP C4501 or C5501 we need.
First, make sure that the photocopier is switched on.
Find and press the User Tools/Counter button that looks like this  and is located to the top left of the control panel.
Find and press the counter option on the screen.
There it is! We require the Black Total and Colour Total readings.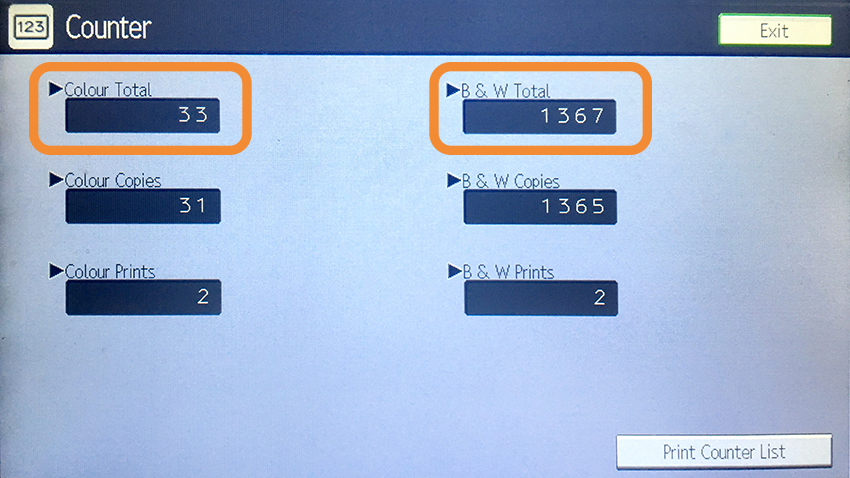 There are a couple of ways you can supply us with these readings, you can either email us at
info@copycare.net
the serial number of the machine followed by the readings but please let us know which reading is for the Colour Total and which is for the Black and White Total.
You can also supply these to us by phoning us on 020 8296 0202 and we would be happy to talk you through it if you get a bit stuck!
Or you can click on the below button to supply your meter reading through our online form.
Video Tutorial: How to supply your Ricoh MP C4501 Meter Reading.
<iframe width="1280" height="720" src="https://www.youtube.com/embed/RMWt9qk12Cc?rel=0&showinfo=0" frameborder="0" allowfullscreen></iframe>