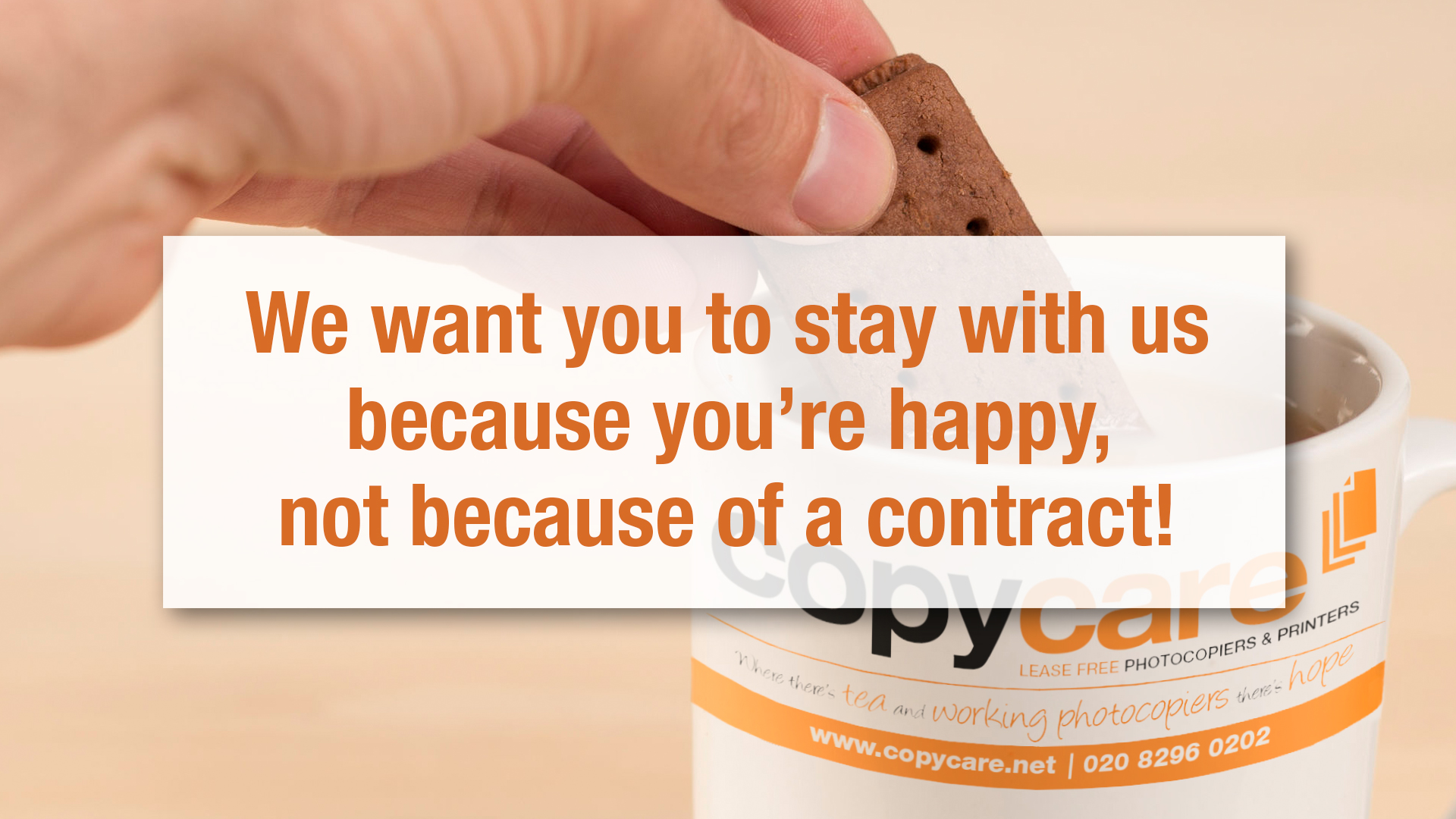 We are nice people to deal with!
Having developed an enviable reputation since 1994 for being honest, friendly and above all professional, we can promise you that there will be absolutely:
NO complex long-term leases
NO locked – down rental agreements
NO pushy commission chasing salespeople
NO overinflated quotes
NO expensive mistakes
NO false promises
With a lot of experience.
We are the preferred supplier to many local authorities and our customers range from schools, charities, churches to large corporate companies.
Providing excellent service & support.
Don't worry if something goes wrong, our nationwide team of highly qualified and experienced engineers will fix your problem in next to no time, It's what we're known for!
This is what Alan Clare, Managing Director of AWC Training Ltd has to say.
"We have been using Copycare for over four years. The customer service from David Cole and his staff has been fantastic. We are a small company who had a large amount of printing to do, and as printers cost a large amount of money we were stuck. David came back to us with a fantastic printing plan, which wouldn't cost the earth.
I could not ask for a better, friendly service. David is the most approachable person who will have a solution to any printing problems. I would like to thank David for his help and support over the last four years and look forward to the next number of years!"