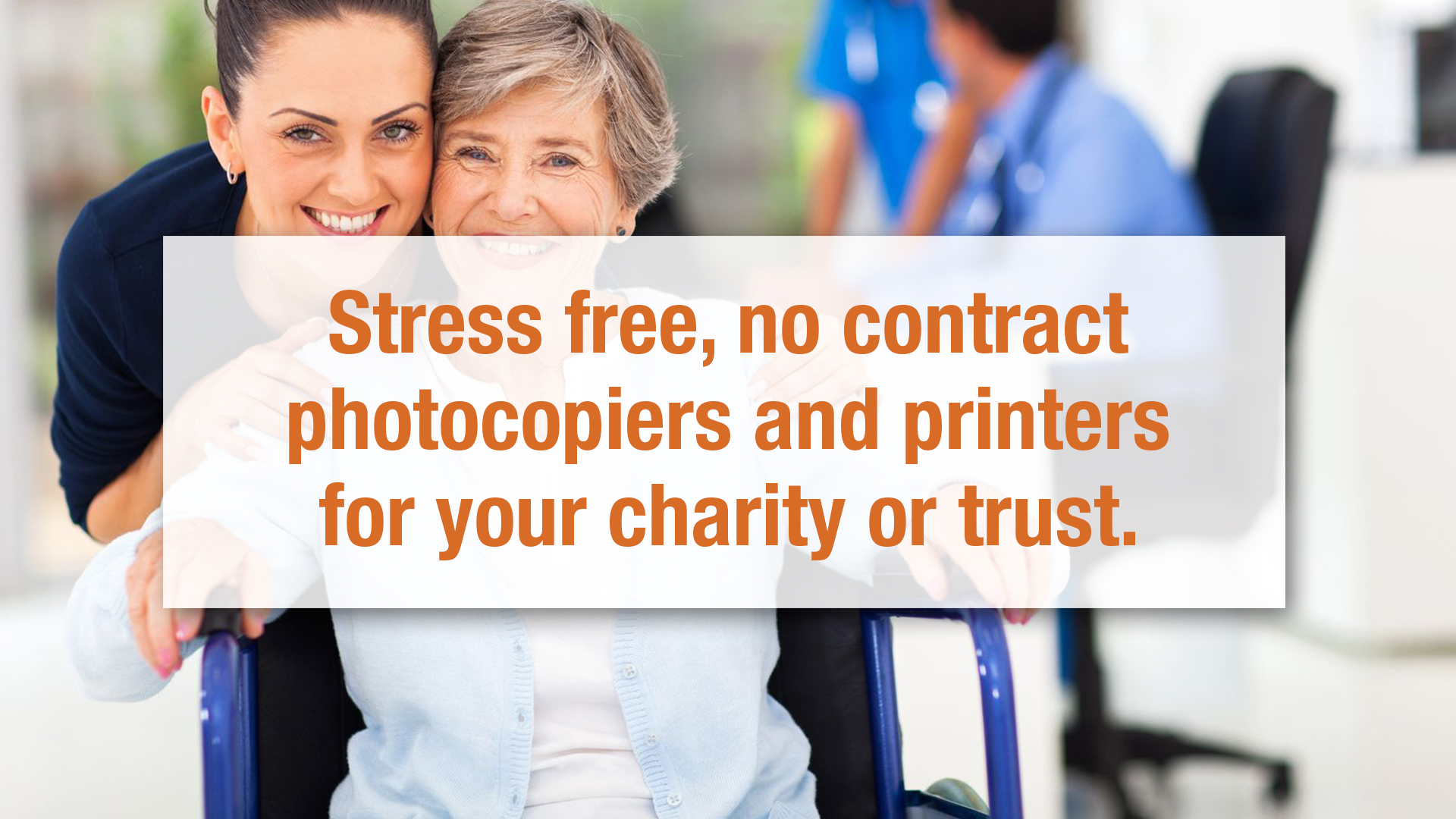 Stress free
photocopiers and printers for Charities.
All you pay for are the copies, no leases or long contracts!
As the office manager, treasurer or secretary of a charity, your money is best spent on charitable causes not expensive photocopier leases. And with funding changing from one year to the next you don't want to be locked into an expensive long-term lease.
We hear too many stories like this!
There are stories in the press right now about charities signing long leases for their photocopiers. This often turns out to be a disaster, and they're left with an outdated photocopier or are charged thousands of pounds for breaking the lease.
Come and talk to the Copycare team, we are on your side!
We are copier and printer specialists and we work closely with charities to provide a cost-effective and flexible service that suits your needs. It's why, for over the past twenty years, we've become a trusted supplier to charities throughout Surrey, London, Middlesex and the rest of the UK.
We really are nice people to deal with!
Having developed an enviable reputation since 1994 for being honest, friendly and above all professional, we can promise you that there will be absolutely:
NO complex long-term leases,
NO locked -down rental agreements,
NO pushy commission chasing salespeople,
NO overinflated quotes,
NO expensive mistakes,
NO false promises.

Official Authorised Service Providers of Xerox
Copycare are proud to be official authorised service providers of Xerox photocopiers and printers, this means that if ever you have a problem with your Xerox machine you know it will be fixed correctly and efficiently.