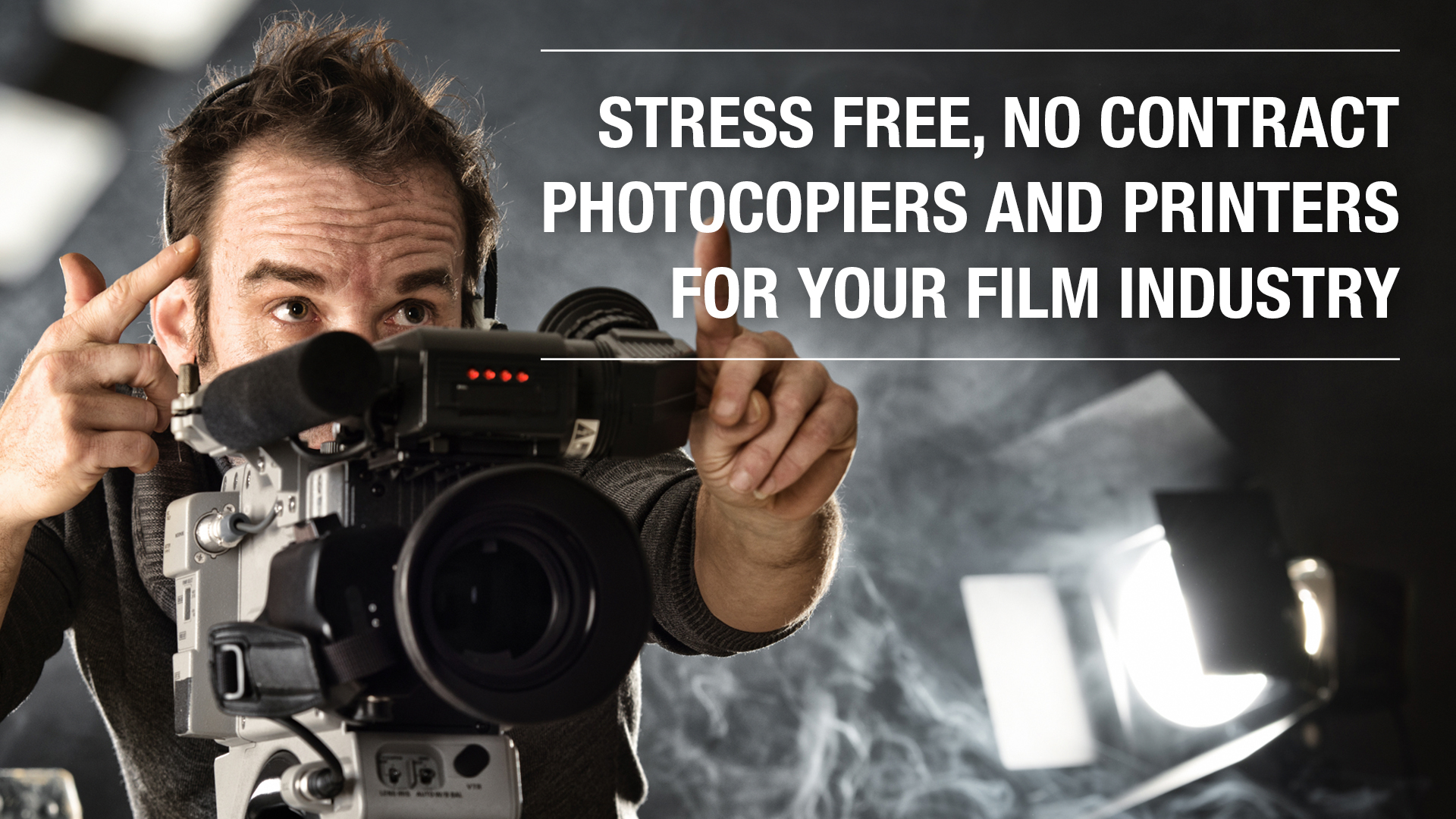 Stress and lease-free, no contract photocopying, printing and scanning for film and TV.
Includes genuine toner, parts, regular servicing and back-up support that cannot be beaten!
All you pay for are the copies you use!
This is how it works.
1. After an informal chat about your printing requirements, along with your expected volume of copies per month, we will be able to recommend the type, speed and quantity of machines that would be best for you. You can then choose a machine from our comprehensive range of robust and reliable Multi-Functional photocopiers and printers.
2. We would then agree a low minimum volume charge cost per copy for both black & white and colour covering a 90 day period.
3. Once you have paid the initial 90 day minimum charge as a deposit along with a small delivery, set-up and training charge*, we will supply you with as many machines as you need.
*(price subject to individual requirements)